Choreographers Jess Curtis and Claire Cunningham will lead this workshop researching themes and ideas related to their work investigating movement, their perceptions of each other and of the environment.
The workshop is based on their piece 'The way you look (at me) tonight'. In takes inspiration in their collaboration with the philosopher Dr. Alva Noë, who suggests that perception is an activity happening in our whole bodies and not just our brains. 
We will investigate through movement, language, writing, watching, listening and feeling, how difference – of physicality or lived experience- and diversity can both inform and shape our perception. How do we look at each other? How do we allow ourselves to be seen? How do our movements and physicalities shape how we perceive the world around us? How much can we affect the way we see others? Can we learn to see - across lines of difference - in new ways?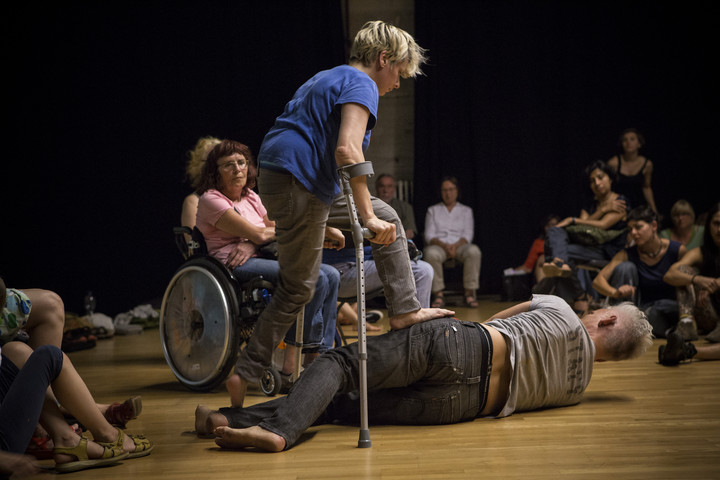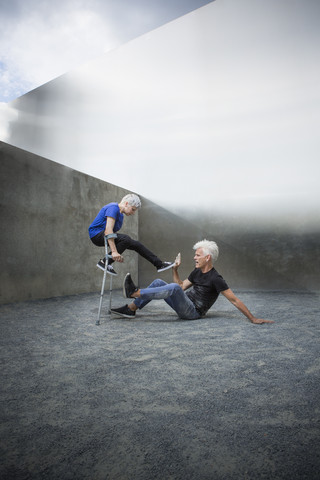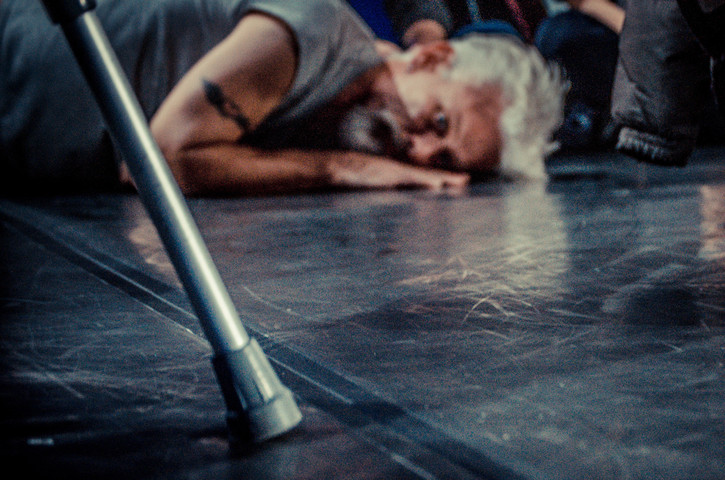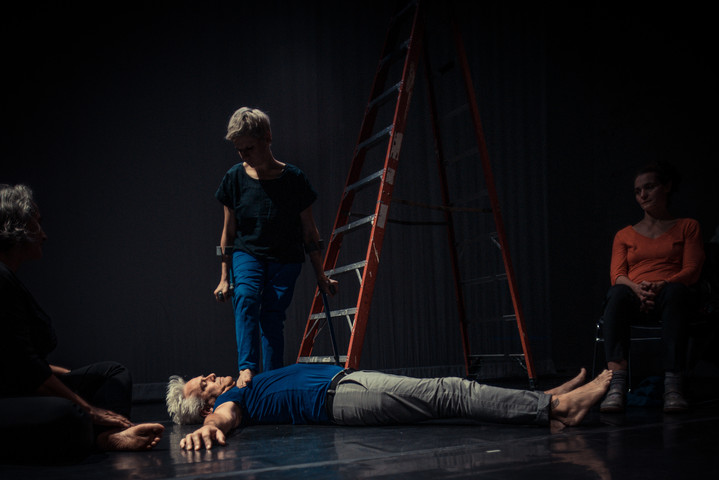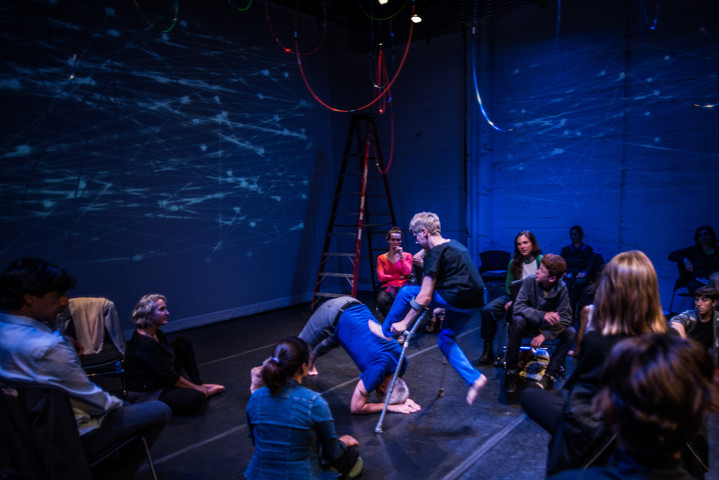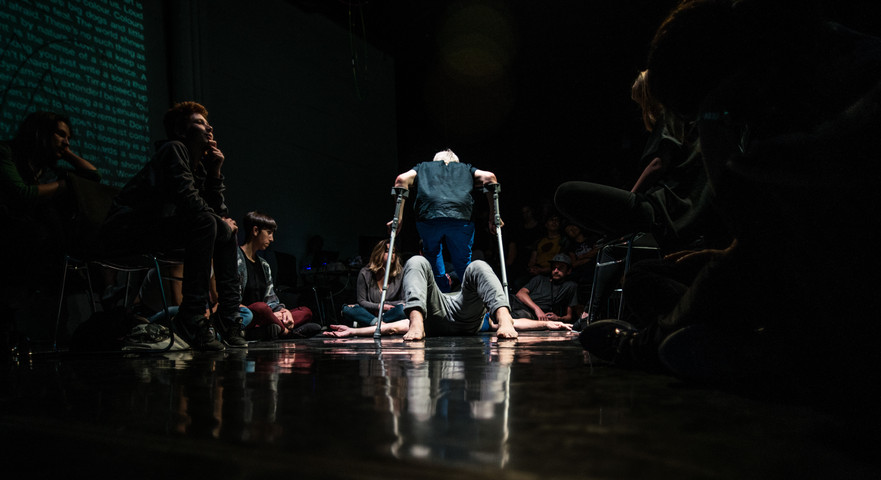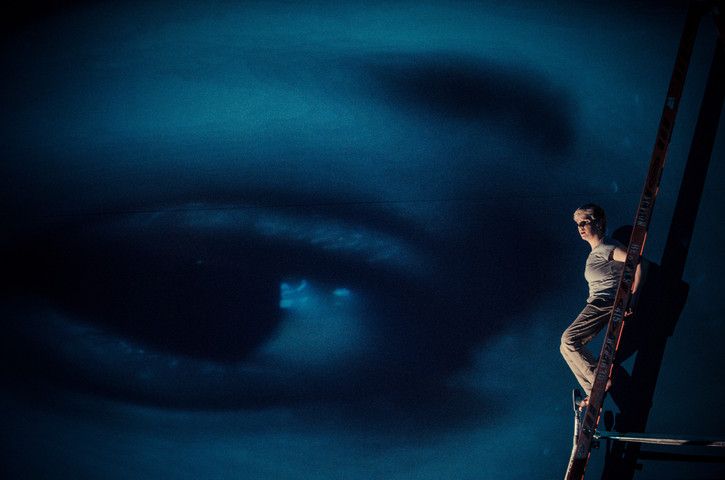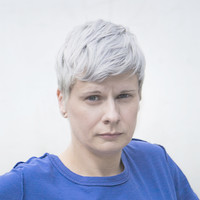 Claire Cunningham is a performer and creator of multi-disciplinary performance based in Glasgow, Scotland.
Hide description
Show description
One of the UK's most acclaimed and internationally renowned disabled artists, Cunningham's work is often rooted in the study and use/misuse of her crutches, the exploration of the potential of her own specific physicality with a conscious rejection of traditional dance techniques (developed for non-disabled bodies), or the attempt to move with the pretence of a body or aesthetic other than her own.
A self-identifying disabled artist, Cunningham's work combines multiple art forms and ranges from the intimate solo show ME (Mobile/Evolution) (2009), to the large ensemble work 12 made for Candoco Dance Company. In 2014 she created Give Me a Reason to Live and Guide Gods.  In 2016 she was awarded an Unlimited Commission for The Way You Look (at me) Tonight with choreographer Jess Curtis. She is a current Factory Artist with Tanzhaus NRW (Dusseldorf).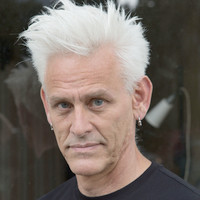 Jess Curtis is an award-winning choreographer, performer and scholar committed to an art-making practice informed by experimentation, innovation, critical discourse and social relevance at the intersections of fine art and popular culture. 
Hide description
Show description
Curtis has created and performed multidisciplinary dance performance throughout the U.S., Europe with seminal group Contraband, the radical performance collective CORE and the experimental French Circus company Cahin-Caha, Cirque Batard.
From 1991 to 1998 he co-directed the ground-breaking San Francisco performance venue 848 Community Space with Keith Hennessy and Michael Whitson. In 2000, Curtis founded his own trans-continental performance company, Jess Curtis/Gravity, based in Berlin and San Francisco.
In 2011 he was presented the prestigious Alpert Award in the Arts for choreography and the Homer Avila Award for innovation in physically diverse performance. Curtis is active as a writer, advocate and community organizer in the fields of contemporary dance and performance and teaches Dance, Contact Improvisation and Interdisciplinary Performance for individuals of all abilities throughout the US and Europe.
He has been a visiting professor at the University of California at Berkeley and the University of the Arts in Berlin. He holds an MFA in Choreography and a Ph.D. in Performance Studies from the University of California at Davis. 
Practical info
The studio space is fully accessible.
The workshop is offered in a collaboration with the Education in Dance Partnership (DAF) at The Danish National School of Performing Arts, thus DAF students will be participating. 
Time
9:30-12:30 and 13:30-15:30 both days
Address
Den Danske Scenekunstskole
Extra information
The studio space is fully accessible.