OPEN CALL 
For EVERYBODY in the fields of music, literature, architecture, sound and visual arts, film and performing arts!
From 30 August to 23 September we are OPEN for ALL practicing artists and scholars who wish to join TRAVERS.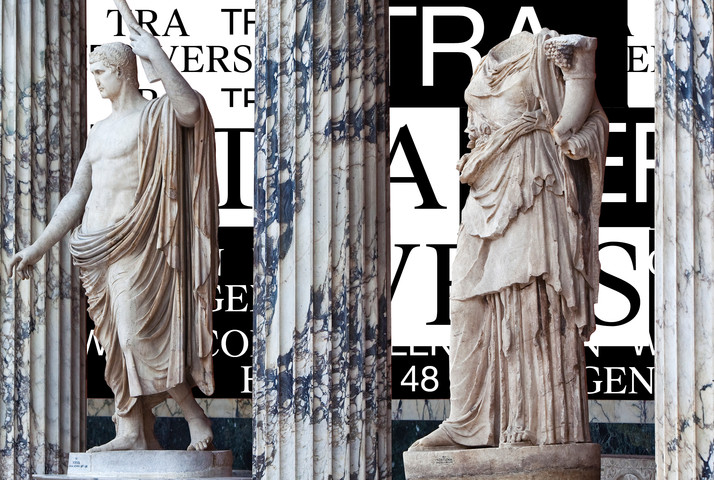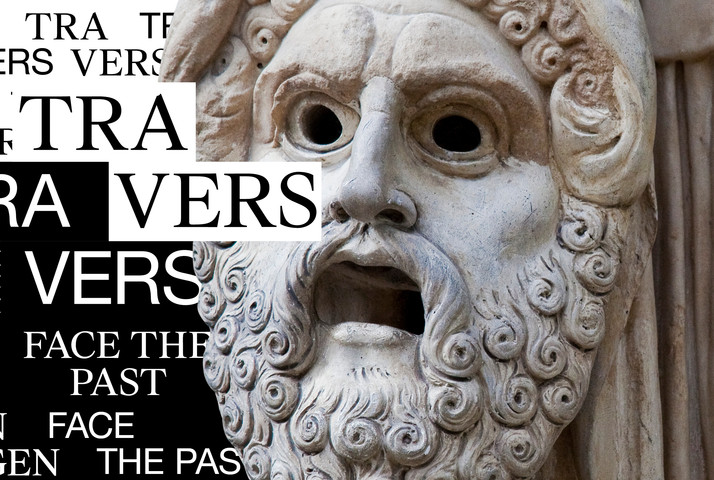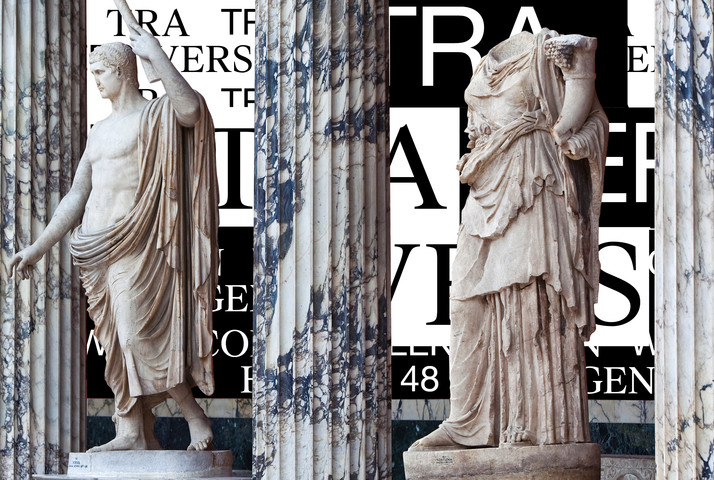 TRAVERS is a multidisciplinary project that facilitates a two-year journey into an unexplored artistic landscape. During this journey TRAVERS will host a range of collaborative camps, where artists and scholars will be given exceptional opportunities to meet and work across formats and territories.
The first stop on this two-year journey will be in week 48 (26 November to 1 December 2018) at Glyptoteket in Copenhagen, where TRAVERS will be setting up camp in the finest collection of ancient art, portraying both the horrors and the heroes of the past. (Arrival / registration 25 November in the afternoon).
You can apply personally or as an artistic team. If you apply as an artistic team, please add the names of all the members in the motivation document.
TRAVERS is free to join, and we can help with travel costs. For questions, please contact Christine Juhl: info@travers.world
If you wish to be part of this camp, you can read more and apply below. 
FACE THE PAST
The impressive collection at Glyptoteket is a representation of power, depicting characters who made history, or at least - one way or another - accomplished something in their lives that led to them occupying a pedestal in this acclaimed gallery. They all made it. Or are they just a set of random figures, residing here because they were on the market when the collection was established? How is history told? 
At Glyptoteket we will explore how history and the notion of success is told. We will examine our own past, reflect on our practices, discuss artistic strategies and discover what happens when we OPEN our minds and closed documents to share uncompleted projects with fellow artists. In the interface between artistic ideas and disciplines we will set up a collective installation that represents and retell the un-succeeded ventures of our past.
In order to structure the camp, TRAVERS has invited a group of artists and scholars from very different background to host rooms at Glyptoteket. The hosts will set agendas and tasks, and together we will discover new perspectives while we set fresh agendas in the open and egalitarian workshops during the week.
HOW TO APPLY
You need to log in in order to apply for TRAVERS, see below. If you do not have a user account, you can create one. 
When logged in, fill out the application form and attach two important documents:
1. In the first document, you should tell us about an un-succeeded project from your past, that you wish to bring in to the camp at Glyptoteket. It can be an unfinished thought, an idea or just something waiting to be unfolded. Please be quite specific (in terms of format, shape and origin) when you tell us about your  un-succeded project. This document should only be half an A4 page. File format: Pdf.
2. In the second document, you should tell us about your motivation for joining the interdisciplinary camp at Glyptoteket and include relevant information about your background and what kind of related art projects or research you have done before. This brief presentation should only be half an A4 page. File format: Pdf.
Beside these two attached documents there will be some checkmarks for you to fill out:
I can be present throughout the week (both day and night): 26 Nov - 1 Dec.
I am a graduate student or practicing artist. 
My practice relates to either performing arts, literature, visual arts, music/sound, film or architecture/design.   
The CALL is OPEN until 23 September, and we will get back to you around 11 October 2018.   
For questions regarding TRAVERS, please contact Christine Juhl: info@travers.world
For questions regarding your application, please contact Stine Marcher: stma@scenekunstskolen.dk
YOU WILL MEET
The camp at Glyptoteket will be hosted by artists, all of who are intrigued by the notion of how and why we retell or re-enact tales from the past. The hosts will set agendas and tasks which will draw the outlines of the workspaces during the week. So far, our hosts are: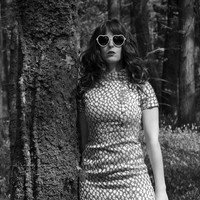 Jennifer Walshe, composer, vocalist, writer and visual artist
Jennifer Walshe (1974) is an Irish composer and visual artist.
Hide description
Show description
Walshe is one of the leading composers in Europe right now and especially recognized for her personal and original experiments in music and theatrical compositions. She has received several prizes incl. Kranichsteiner Musikpreis at the Internationale Ferienkurse für Neue Musik. Her most notable piece is the Grúpat project – a fictional art collective inhabited by herself in 9 alter egos. In a mix of humor and analytical sense the project takes on the idea of identity and the female narrative we base our culture on. Besides her artistical career Walshe also works as a professor in composition and teaches at the University of Performing Arts in Stuttgart.
Photo by Blackie Bouffant.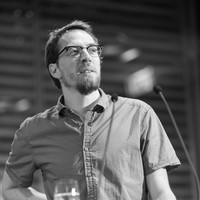 Aljosha Begrich, dramaturge and set designer
Aljoscha Begrich (1977) is a Chez dramaturg and set designer based in Berlin.
Hide description
Show description
Begrich studied art history, philosophy and cultural studies in Berlin, Buenos Aires and Mexico City, and worked afterwards as a set designer for independent groups and multiple theatres including Staatstheater Stuttgart and University of Columbia in NY. His dramaturgical career has taken him in many directions, and he has worked with many companies both in and outside of Europe. Since 2014 he has been the permanent dramaturg at Gorki Theater and at Rimini Protokol in Berlin. Begrich combines a holistic view with a keen eye for the ingredients of the primordial stories of mankind, which enables him to give inspiring feedback for writers, composers, directors, sound- and visual artists.
Photo by York Maecke.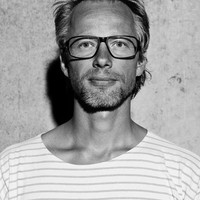 Tue Biering, theatre director and writer
Tue Biering (1973) is a Danish stage director.
Hide description
Show description
Over the last 20 years he has initiated and directed a wide range of performances: new dramatic pieces, classics, operas, interactive performances among others. He has received several prizes latest the Reumert in 2018. Biering takes on our notions of the world and shows us new aspects of what surrounds us and the stories we believed we knew. Under the pseudonym Fix&Foxy he turns classics into hyperreal performances by staging "real" people instead of performers, e. g. in the remediation of David Lynch's Twin Peaks where residents from a small village in the countryside took the audience on a journey into their world on the outskirts of Denmark. Biering challenges and provokes audience's usual ideas about theatre and invites them to interact and take a stand.
Photo by Natascha Thiara Rydvald.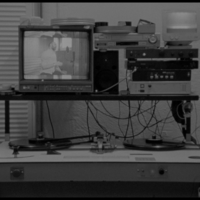 Tris Vonna-Michell, sound artist and performer
Tris Vonna-Michell (1982) is a British sound artist and poet based in Stockholm.
Hide description
Show description
Vonna-Michell has performed and exhibited worldwide and was one of the four nominees for the Tuner Prize in 2014 for his solo piece Postscript (Berlin). The work of Vonna-Michell is characterized by exploring how stories are being constructed and perceived through the structuring of multilayered narratives using sound compositions, spoken word, slide shows, photography and film elements. His work often contains a branched network of stories from his personal background, myths, rumors and historical facts, which in its nonlinear and fragmented appearance questions the fact that the human brain can never achieve exact knowledge.
Film still from Smoke and Mirrors, 2018. 16mm film, digitally transferred to 2K video. Courtesy the artist, Galeria Franci.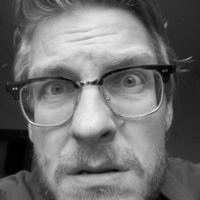 Trond Reinholdtsen, composer and vocalist
Trond Reinholdtsen (1972) is a Norwegian composer and vocalist.
Hide description
Show description
In his early years as a composer Reinholdtsen composed modernistic, complex works in the German style and performed as a singer in the ensemble Nordic Voices. Over the last years Reinholdtsen's music has developed in a performative direction, where conventional music is layered with performative elements such as essayistic interpretations, live-camera filming and elements like face-making and statistical facts. He often rounds off his compositions with the "composer's speech to the audience"; a speech that may be performed live on screen or via a recording. Reinholdtsen's highly extreme and original pieces have been presented at various festivals incl. Huddersfield Contemporary Music Festival.
Lola Arias, film and theatre director, writer
Lola Arias (1976) is an Argentinian author, performer, theatre and film director.
Hide description
Show description
Her work investigates the interface between reality and fiction collaborating with people from different backgrounds (war veterans, former communists, Bulgarian children, etc.) in her theatre, literature, music, film and art projects. One of Arias's latest theatre plays called Minefield (2016) brings together British and Argentinian veterans of the Falkland/Malvinas war to share their experience of the conflict and life since then. The protagonists in Minefield are also part of her feature film Theatre of war (2018) which was selected for the 68th Forum of the Berlinale Film Festival.
Photo by Catalina Bartolomé.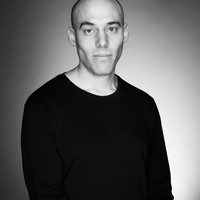 Joshua Oppenheimer, film director
Joshua Oppenheimer (1974) is an American film director and screen writer based in Denmark.
Hide description
Show description
He is the director behind the award-winning documentary The Act of Killing about individuals who participated in the Indonesian mass killings of 1965–66, and the follower movie The Look of Silence which turns the focus from the perpetrators to the victims. Oppenheimer is interested in how to expand the documentary field for instance by implementing elements from the fictional genre, which often makes his work characterized as experimental montage.
Photo by Daniel Bergeron.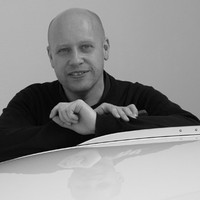 Jens Haaning, visual artist
Jens Haaning (1965) is a Danish visual artist.
Hide description
Show description
Haaning's work often revolves around political and social themes with a provocative or challenging aspect. He is interested in the power structures and social differences that inhabit our society and has given frame to people, who are generally not represented in familiar images like a fashion magazine, a calendar etc. (e.g. The Refuge Calendar I 2002). Haanings work creates an intellectual and emotional space for the audience to reflect upon what society is and does and what influence art has upon it. Haaning has exhibited worldwide on museums, galleries and with interventions in the public space.
Photo by Mikkel Carl.
ABOUT TRAVERS
TRAVERS is based on a two-year commission from the Danish Arts Foundation and is initiated by Anna Berit Asp Christensen and Louise Beck, who wished to establish an interdisciplinary platform, where artists from all art forms could free themselves from conventional working premises, predetermined hierarchies and traditional processes, restricted production phases and time schedules, to seek out new collaborative formats in open and egalitarian workspaces.
Anna Berit Asp Christensen is Manager and Artistic Director of the SPOR festival and the ensemble for art and music SCENATET. Louise Beck is the Artistic Director of the performing arts platform OPE-N.
Read more: travers.world/about
Collaborators

Date
26. November - 01. December 2018
Target audience
For everybody in the fields of music, literature, architecture, sound and visual arts, film and performing arts
Extra information
TRAVERS is free to join, and we can help with travel costs.