OPEN CALL
For all professional artists working in the fields of music, literature, architecture, sound and visual arts, film and performing arts!
 
From 1 October 2019 we will be accepting applications for the third round of TRAVERS, which will take place at the international arts centre Copenhagen Contemporary between 27 May – 6 June 2020.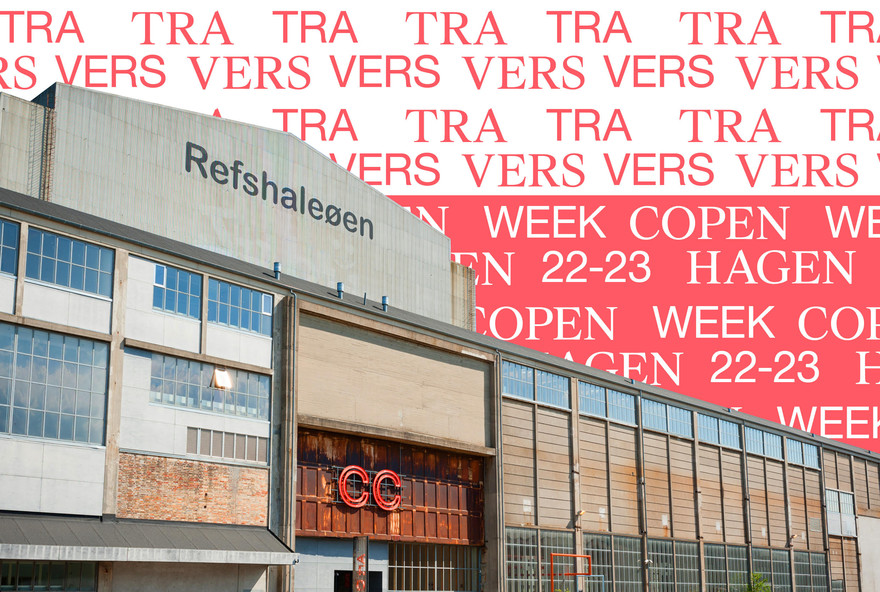 TRAVERS is a two-year laboratory for artistic practice and theory, and a journey of exploration into cross-artform creation. Three separates camps provide professional artists, scholars and other people involved in the arts, with an opportunity to come together and take part in an event that crosses disciplines and borders.
The first laboratory unfolded at the Glyptoteket in Copenhagen with the title FACE THE PAST, and the second took place at Dokk1 in Aarhus under the theme MEET THE PRESENT.
The third, and currently the last, laboratory CONFRONT THE FUTURE will happen at the international arts centre Copenhagen Contemporary in Copenhagen 27 May – 6 June 2020.
If you wish to be part of this camp, you can read more and apply below.
CONFRONT THE FUTURE
With the theme CONFRONT THE FUTURE, artists and researchers from around the world will explore how the perspective of the future could incite new ideas, work methods and artistic interactions. What stories and processes lie ahead? How do we educate ourselves for the future? What might we learn from coming generations? And where is our current cross artistic practice heading?
The examination will be qualified by a number of hosts from both Denmark and abroad. Together with the participants, the hosts will examine how their artistic practice can have an impact on the future, and vice versa. CONFRONT THE FUTURE will consist of workshops and seminars ranging in length, offer small dialogue forums for the artists to receive feedback on current or future artistic processes and works and also have a wide public program curated by TRAVERS in collaboration with e.g. Copenhagen Stage, Klang Festival & Copenhagen Contemporary.
Read more here: http://travers.world/
PRACTICAL INFO
You do not need to have attended Camp 1 (Copenhagen, 2018) or Camp 2 (Aarhus, 2019) in order to attend Camp 3 (Copenhagen, 2020). Camp 1 and 2 participants are very welcome to apply for camp 3.
You can apply personally or as an artistic team. If you apply as a team, all team members must log in and make individual applications.
TRAVERS will contribute to travel expenses for anyone who is not based in Copenhagen. However, your accommodation during your participation in the camp will be your own responsibility.
Please state in your application in which time period you can be here. We prioritize those who can be here full time, but it is possible to apply even though you cannot be here for the full duration.
HOW TO APPLY
You need to log in in order to apply for TRAVERS, see below. If you do not have a user account, you can create one. When logged in, fill out the application form and attach two important documents:
1. Curriculum Vitae (max. 1 page of A4). File format: PDF
2. Motivated application. The application should contain at least three relevant examples of your work, which relate either to the CONFRONT THE FUTUTE theme or to the cross-artform format. Support the descriptions with images, video and sound and/or a short text (Maximum 2 pages of A4/ 500 words). File format: PDF (Insert images, video and sound into the PDF or provide a link in the PDF).
Beside these two attached documents, there are two boxes/checkmarks for you to fill out:
- Which days you can be present
- My practice relates to either performing arts, literature, visual arts, music/sound, film or architecture/design.
The CALL is OPEN until 8th November 2019, and we will respond to your application at approx 2nd December 2019. 
For questions regarding TRAVERS, please contact Karen Grønborg:
info@travers.world
For questions regarding your application, please contact Stine Marcher:
stma@scenekunstskolen.dk 
ABOUT TRAVERS
TRAVERS is based on a two-year commission from the Danish Arts Foundation. It is initiated by Anna Berit Asp Christensen and Louise Beck, who wished to establish an interdisciplinary platform, where artists from all art forms could free themselves from conventional working premises, predetermined hierarchies and traditional processes, restricted production phases and time schedules, to seek out new collaborative formats in open and egalitarian workspaces.
Anna Berit Asp Christensen is Manager and Artistic Director of the SPOR festival and the ensemble for art and music SCENATET. Louise Beck is the Artistic Director of the performing arts platform OPE-N.
Read more: http://travers.world/about/
YOU WILL MEET
The camp will be hosted by artists who will set agendas and tasks which will draw the outlines of the workspaces during the week. So far, our hosts are: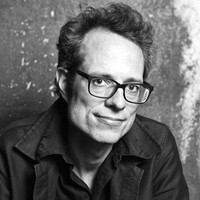 Stefan Kaegi (1972) is cofounder of Rimini Protokoll.  
Hide description
Show description
Stefan Kaegi produces documentary theatre plays, radio shows and works in the urban environment in a diverse variety of collaborative partnerships. Using research, public auditions and conceptual processes, he gives voice to 'experts' who are not trained actors but have something to tell. 
Kaegi has studied visual arts in Zurich and drama/theatre/media at the University of Giessen, Germany. In Argentina, Brazil, Graz and Poland he worked with local performers in urban contexts, producing motor cycle tours, chasing channels, pet ceremonies or bus trips. 
In 2000, Kaegi joined forces with Helgard Haugand and Daniel Wetzel under the name of Rimini Protokoll and have since worked in different constellations under this name. Work by work they have expanded the means of the theatre to create new perspectives on reality. 
Charlotte Bagger Brandt (1968) is a Danish curator & initiator of Råderum - a mobile office for contemporary art. 
Hide description
Show description
Charlotte Bagger Brandt is a Danish curator and art consultant. She is educated from Copenhagen and Leipzig University in 1998, where she studied art history and history of ideas.
Since 1999, she has curated art exhibitions, seminars and other art related projects inside as well as outside the art institution in Denmark and abroad. After several years as senior curator at Kunsthal Charlottenborg, where she was appointed deputy director in 2006, she initiated Råderum in 2008. 
Bagger Brandt was initiator and curator at U-TURN Quadrennial for Contemporary Art in 2008. Earlier Bagger Brandt has worked at Kunstforeningen Gammel Strand and Danish Design Center. In addition, she has been involved in the Exhibition Space 1% and The Art Magazine 1%. 
Bagger Brandt also teaches in art in public space at Copenhagen University.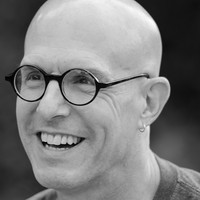 Todd G. May (1955) is a political philosopher who writes on topics of anarchism, post structuralism, and post-structuralist anarchism. 
Hide description
Show description
Todd G. May is currently Class of 1941 Memorial Professor of Philosophy at Clemson University. 
May has published works on major poststructuralist philosophers, including Gilles Deleuze and Michel Foucault. 
He also wrote books on more general topics accessible to the general reader, including Death (2008), Our Practices, Our Selves, or, What It Means to Be Human (2001), Friendship in an Age of Economics: Resisting the Forces of Neoliberalism (2014), A Significant Life: Human Meaning in a Silent Universe (2015), and A Fragile Life: Accepting Our Vulnerability (2017).
May is also the philosophical advisor to the NBC television show The Good Place. 
Magrét Bjarnadóttir is a multidisciplinary artist and choreographer based in Reykjavik.
Hide description
Show description
She started her dance training at six years old and graduated in 2006 with a BA in choreography from ArtEZ in Arnhem, Holland.
Magrét's approach to dance is like that of a visual art or writer and she is continuously intrigued by the concept of how fragile people are and the humour in our existence. Indeed, her interest in human nature is seen in her book 'The word on the street' which is a collection of sentences and phrases that she overheard from passersby in Iceland and collected in the period May 5th 2009 – December 18th 2013.
As well as working on her solo projects Magrét Bjarnadóttir choreographed Björk's Utopia and worked with singer in her festival tour in last summer in 2018.
Photo by Hákon Davíð Björnsson.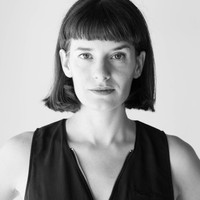 Lola Arias (1976) is an Argentinian author, performer, theatre and film director.
Hide description
Show description
Her work investigates the interface between reality and fiction and she collaborates with people from different backgrounds (war veterans, former communists, Bulgarian children, etc.) in her theatre, literature, music, film and art projects.
One of Arias's latest theatre plays called Minefield (2016) brings together British and Argentinian veterans of the Falkland/Malvinas war to share their experience of the conflict and life since then. The protagonists in Minefield are also part of her feature film Theatre of war (2018) which was selected for the 68th Forum of the Berlinale Film Festival. 
Photo by Catalina Bartolomé.
Collaborators

Target audience
For professionl artists, scolars and other people involved in the arts
Extra information
TRAVERS IS FREE TO JOIN, AND WE CAN HELP WITH TRAVEL COSTS.