OPEN CALL
For all professional artists working in the fields of music, literature, architecture, sound and visual arts, film and performing arts!
From February 1-28, 2019  we will be accepting applications for the second round of TRAVERS, which will take place at Dokk1 in Aarhus, Denmark from May 6-11, 2019.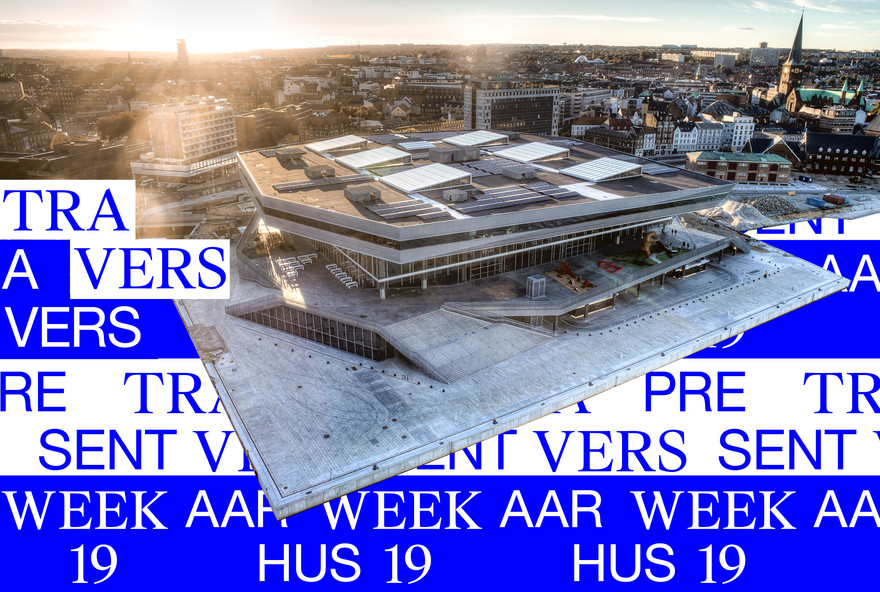 TRAVERS is a laboratory for artistic practice and theory, and a journey of exploration into cross-artform creation. Three separate 'camps' provide professional artists, scolars and other people involved in the the arts, with an opportunity to come together and take part in an event that crosses disciplines and borders. TRAVERS is a journey into the participants' own practice: an encounter with their strengths and weaknesses. In TRAVERS, the journey is the goal, and that journey features a cornucopia of meetings, surprises, shocks and challenges. With luck we will lose our way and discover new travelling companions in a totally unfamiliar landscape.
The first camp, entitled FACE THE PAST, took place at the Glyptoteket in Copenhagen in November 2018. The focus for the interdisciplinary exploration was looking at the past.
The second camp, entitled MEET THE PRESENT, will take place at Dokk1 in Aarhus from May 6-11, 2019. The OPEN CALL for the camp at Dokk1 will be open from February 1 to 28, 2019.
If you wish to be part of this camp, you can read more and apply below.
MEET THE PRESENT
In Camp 2, TRAVERS will meet the present, and the cross-artform exploration will involve questions about what characterizes the age in which we live. Is our understanding and interpretation of our own age mostly based on the past? Or is it perhaps a dream of the future? 
At Dokk1 we will use interdisciplinary practices to explore the characteristics of modern times in terms of culture, technology and political trends, and existing phenomena such as sensory perception.
The examination will be qualified by a number of hosts from Denmark and abroad, each of whom excels in his or her particular artistic field. The hosts will guide us through their artistic practices and methods and together with the participants, they will attempt to tackle the issue of the nature of modern times.
Read more here: http://travers.world/
PRACTICAL INFO
You do not need to have attended Camp 1 (Copenhagen, 2018) in order to attend Camp 2 (Aarhus, 2019). Camp 1 participants are very welcome to apply for camp 2.
You can apply personally or as an artistic team. If you apply as a team, all team members must log in and make individual applications.
TRAVERS will contribute to travel expenses for anyone who is not based in Aarhus. However, your accommodation during your participation in the camp will be your own responsibility.
We expect you to attend every day of the camp.
HOW TO APPLY
You need to log in in order to apply for TRAVERS, see below. If you do not have a user account, you can create one. When logged in, fill out the application form and attach two important documents:
1. Curriculum Vitae (max. 1 page of A4). File format: PDF
2. Motivated application. The application should contain at least 3 relevant examples of your work, which relate either to the MEET THE PRESENT theme or to the cross-artform format.  Support the descriptions with images, video and sound and/or a short text. (maximum 2 pages of A4/ 500 words). File Format: PDF (Insert images, video and/or sound into the PDF or provide a link in the PDF).
Beside these two attached documents there are two checkmarks for you to fill out:
I can be present throughout the week: May 6-11, 2019. 
My practice relates to either performing arts, literature, visual arts, music/sound, film or architecture/design.
The CALL is OPEN until February 28, and we will get back to you around March 25, 2019.
For questions regarding TRAVERS, please contact Christine Sørensen: info@travers.world
For questions regarding your application, please contact Stine Marcher: stma@scenekunstskolen.dk
ABOUT TRAVERS
TRAVERS is based on a two-year commission from the Danish Arts Foundation and is initiated by Anna Berit Asp Christensen and Louise Beck, who wished to establish an interdisciplinary platform, where artists from all art forms could free themselves from conventional working premises, predetermined hierarchies and traditional processes, restricted production phases and time schedules, to seek out new collaborative formats in open and egalitarian workspaces.
Anna Berit Asp Christensen is Manager and Artistic Director of the SPOR festival and the ensemble for art and music SCENATET. Louise Beck is the Artistic Director of the performing arts platform OPE-N.
Read more: http://travers.world/about/
YOU WILL MEET
The camp at Dokk1 in Aarhus will be hosted by artists who will set agendas and tasks which will draw the outlines of the workspaces during the week. So far, our hosts are: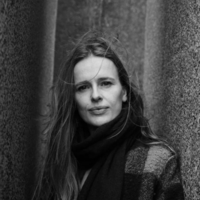 Magrét Bjarnadóttir, Multidisciplinary artist
Magrét Bjarnadóttir is a multidisciplinary artist and choreographer based in Reykjavik.
Hide description
Show description
She started her dance training at six years old and graduated in 2006 with a BA in choreography from ArtEZ in Arnhem, Holland. Magrét's approach to dance is like that of a visual art or writer and she is continuously intrigued by the concept of how fragile people are and the humour in our existence. Indeed, her interest in human nature is seen in her book 'The word on the street' which is a collection of sentences and phrases that she overheard from passersby in Iceland and collected in the period May 5th 2009 – December 18th 2013. As well as working on her solo projects Magrét choreographed Björk's Utopia and worked with singer in her festival tour in last summer in 2018.
Photo by Hákon Davíð Björnsson.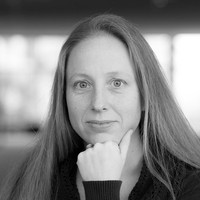 Dorothea Hartmann, Dramaturg and artistic director
Dorothea Hartmann is a German dramaturg.
Hide description
Show description
Since 2012 she has been the Head Dramaturg at Deutche Oper Berlin and Artistic Director of Tischlerei – an experimental stage in the opera house. Tichlerei explores new ways for contemporary music theatre, working in an interdisciplinary field. Hartmann has a long career as a dramaturg at various opera houses and theatres in Germany, incl. Staatsoper Hannover and Landestheater Linz. She has been a member of the Jury of the German theatre award Der Faust and held other positions within the theatre field. Hartmann is also a librettist and has worked with composers such as Stefan Johannes Hanke, Lin Wang and Peter Androsch.
Photo by Bettina Stöß.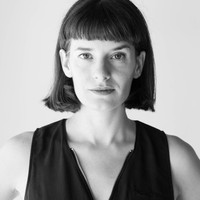 Lola Arias, Multidisciplinary artist
Lola Arias (1976) is an Argentinian author, performer, theatre and film director.
Hide description
Show description
Her work investigates the interface between reality and fiction and she collaborates with people from different backgrounds (war veterans, former communists, Bulgarian children, etc.) in her theatre, literature, music, film and art projects. One of Arias's latest theatre plays called Minefield (2016) brings together British and Argentinian veterans of the Falkland/Malvinas war to share their experience of the conflict and life since then. The protagonists in Minefield are also part of her feature film Theatre of war (2018) which was selected for the 68th Forum of the Berlinale Film Festival. 
Photo by Catalina Bartolomé.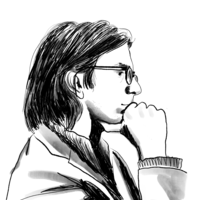 Patrick Müller is professor for media of transdisciplinarity at the Zurich University of the Arts (ZHdK).
Hide description
Show description
He studied music, musicology, German literature and cultural management in Zürich, Paris and Basel. Between 1998-2005 he was the editor of the bilingual magazine for new music "Dissonance" and artistic director of Collegium Novum Zürich), an ensemble for new music with a local concert series as well as international concert tours. Müller has worked together with a variety of composers and conductors such as Pierre Boulez, Heinz Holliger, Luciano Berio, Helmut Lachenmann, Klaus Huber, Beat Furrer, Salvatore Sciarrino, Olga Neuwirth and Isabel Mundry. He founded the Master of Transdisciplinary Studies at ZHdK (since 2008) as well as a transcultural study centre for the arts, Connecting Spaces, in Hong Kong (2013-17).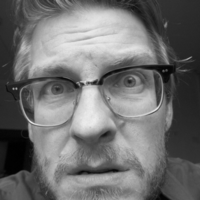 Trond Reinholdtsen, Composer
Trond Reinholdtsen (1972) is a Norwegian composer and vocalist
Hide description
Show description
In his early years as a composer Reinholdtsen composed modernistic, complex works in the German style and performed as a singer in the ensemble Nordic Voices. Over the last years Reinholdtsen's music has developed in a performative direction, where conventional music is layered with performative elements such as essayistic interpretations, live-camera filming and elements like face-making and statistical facts. He often rounds off his compositions with the "composer's speech to the audience"; a speech that may be performed live on screen or via a recording. Reinholdtsen's highly extreme and original pieces have been presented at various festivals incl. Huddersfield Contemporary Music Festival.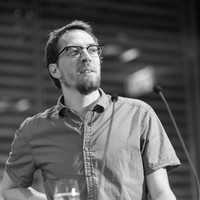 Aljoscha Begrich, Dramaturg
Aljoscha Begrich (1977) is a Czech dramaturg and set designer living in Berlin.
Hide description
Show description
Begrich studied art history, philosophy and cultural studies in Berlin, Buenos Aires and Mexico City, and worked afterwards as a set designer for independent groups and multiple theatres including Staatstheater Stuttgart and University of Columbia in NY. His dramaturgical career has taken him in many directions, and he has worked with many companies both in and outside of Europe. Since 2014 he has been the permanent dramaturg at Gorki Theater and at Rimini Protokol in Berlin. Begrich combines a holistic view with a keen eye for the ingredients of the primordial stories of mankind, which enables him to give inspiring feedback for writers, composers, directors, sound- and visual artists.
Photo by York Maecke.
Collaborators

Target audience
For professionl artists, scolars and other people involved in the arts
Extra information
TRAVERS IS FREE TO JOIN, AND WE CAN HELP WITH TRAVEL COSTS.