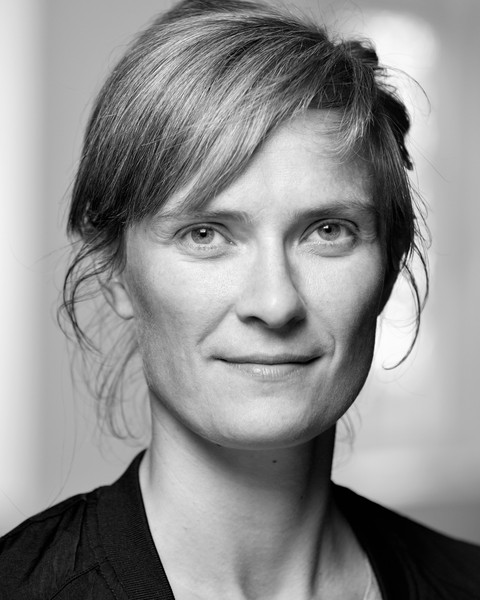 Position
studielektor DANS & KOREOGRAFI
bakgrund
Malin Astner är pedagog, dansartist och projektskapare med bas i Malmö. Hon är utbildad på Danshögskolan (nv. DOCH) i Stockholm samt Rotterdamse Dansakadeimi i Holland och har efter sin examen 2002 arbetat som dansare med ett flertal koreografer i Sverige och Europa.
Malin var 2008-2011 verksam i Berlin där hon främst fokuserade på eget skapande inom fältet improvisation i samarbete med ett flertal musiker. Malin har även arbetat som koreografassistens, sedan 2005 i ett flertal uppsättningar av koreografen Susanne Jaresand, för Jo Parkes i Berlin och Lidia Wos på Skånes Dansteater. Malin är en av grundarna till Blink som arbetar för dans i utbyte mellan Berlin och Sverige och även för Samtidsverket som arbetar för koreografi och forskning i Malmö.
Mellan 2011 – 2016 arbetade Malin deltid som koordinator på Danscentrum Syd i Malmö, samt som pedagog på Gotlands Dansarutbildningar i Visby. Malin erhöll ettårigt arbetsstipendium från Konstnärsnämnden år 2008, 2012 och 2014.
Malin arbetar sen 2016 på Dans och koreografi utbildningen på Den Danske Sceneskunsskolen där hon främst undervisar i improvisation.
viden fra faglig praksis
Research-project on time
A research for a solo-creation, working on time-manipulation, gradualness, patterns and spatial configurations. Supported by Konstnärsnämnden, reaserach in Malmö, 2016-2017              
A Show about nothing 
exhibition and performance in collaboration with visual artists Jeuno JE Kim and Ana-Maria Hadji Cuela, at Rumänska Kulturinstitutet Stockholm 2014.             
En Performance i Mexitegel
in collaboration with Henrik Andersson. Performing and creating a choreographic score of bricks build from a pillar to a cube. Premiere at CirkulationsCentralen Malmö 2013, also exhibited at Konstfrämjandet Malmö 2014.     
Lyssna till Lyssnandet
by choreographer Susanne Jaresand. As rehearsal director for the creation and performance at Hörsalen, Kulturhuset Stockholm 2014            
Sånger från en inställd skilsmässa
by choreographer Lidia Wos, directed by Stina Anker at Skånes Dansteater, Malmö. As a rehearsal director for the creation and tour of the performance 2015.      
Samtidsverket
co-founder with dance-critic Cecilia Malmström Olsson. Samtidsverket is an initiative for artistic research in choreography and dance and presents talks, showings, lectures etc. in Lund and Malmö 2014. Supported by Kulturbryggan.
Blink 
co-founder of the organization and network. With emphasis on contemporary dance discourses and network activity, Blink aims to promote exchange of dance art in Sweden and Berlin. Supported by Framtidens Kultur, Swedish Institute, Swedish Art Grants Committee and Kulturkraft Syd 2010.