Contextualizing Dance 
- A hands-on public symposium on "Dance Dramaturgy as a practice of interlinking Art with the Society" happening 13th and 14th of December 2019 at Bora Bora in Aarhus, Denmark.
Does dramaturgy support your development of choreographic artworks? 
Together with choreographers, dramaturgs, critics, academics and producers we would like to uncover the role of dance dramaturgy as a practice of contextualization. We will explore the tools that it can provide for artistic practices: 
What is it that it can do for the context of a choreography and how does it do that? 
How does it support and affect the development of a choreography - from idea,  through concept to the process and the final show? 
Which tools are available and how can they be used by the artists also? And what tools are we missing? 
Can a collaboration between the dramaturgy and the choreography help to make dance more relevant to more audiences? Without compromising the artists' idea?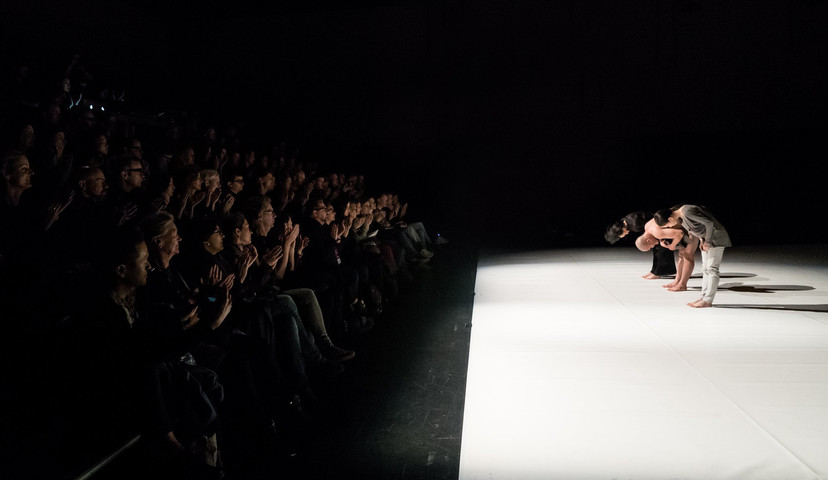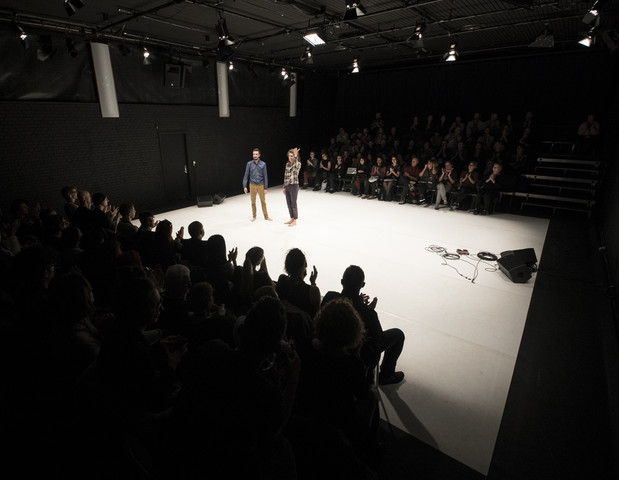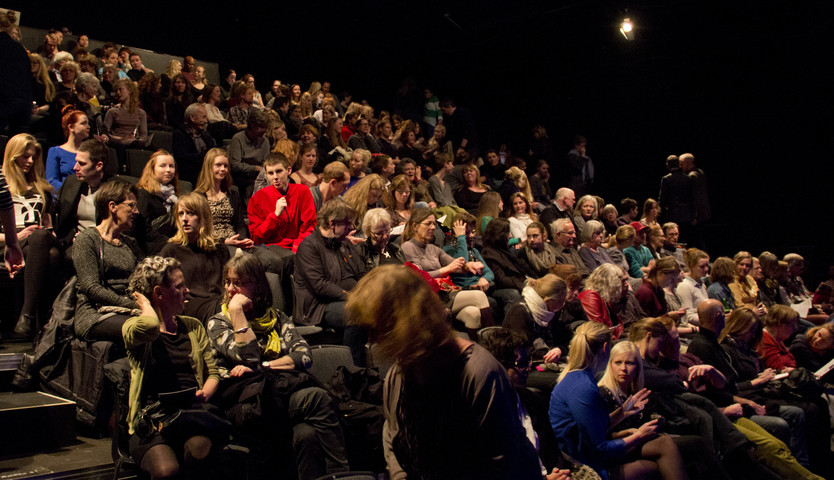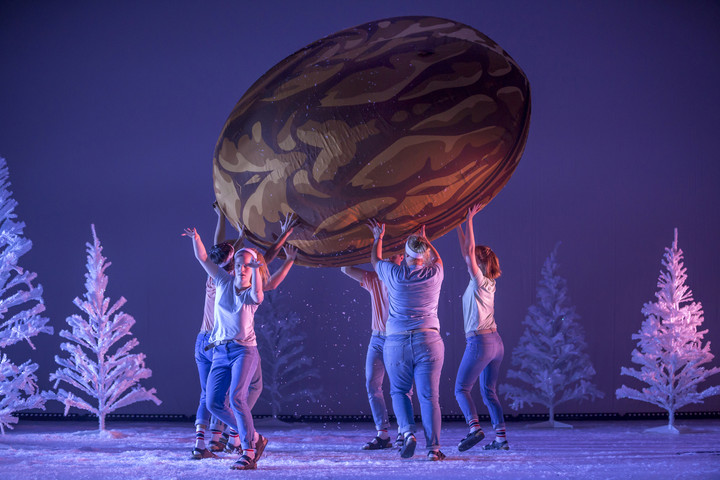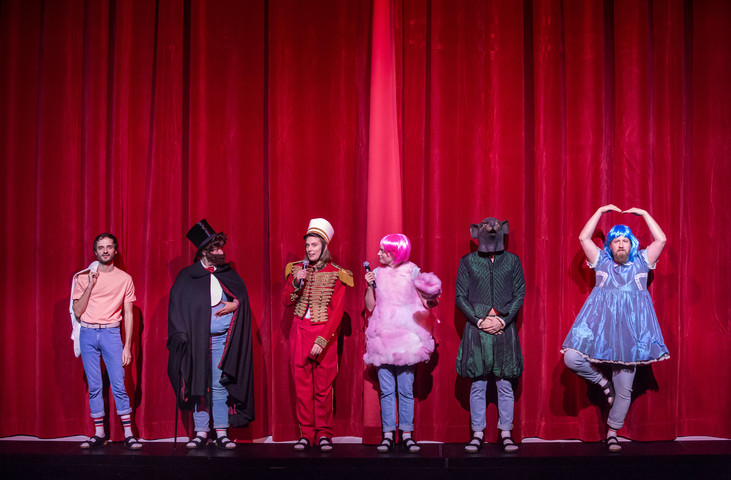 Program
12th December 2019
19:30 - Pre-Program: Nutcracker 
13th December 2019
10:00-10:15 - Opening Note by Thomas Schaupp & Jeppe H. Nissen
10:15-11:15 - Panel 1: Reflections on considering the Audience
11:30-12:30 - Panel 2: "Curating Art - Facilitating Contexts"
12:30-13:00 - Artistic Intervention 1
13:00-14:00 - LUNCH-BREAK
14:00-15:00 - Panel 3: How to (not) become a dramaturg 1
15:30-16:30 - Shared practice: Contextualize Collaboration
16:30-17:00 - Walk'n'Talk to Dramaturgy Institute  
17:00-18:00 - Impulse Session - hosted by Danjel Andersson
18:00-20:00 - DINNER 
20:00- Artistic intervention 2 
14th December 2019
9:30-10:30 - Panel 4: Mapping Dramaturgy
10:30-11:00 - Artistic Intervention 3 
11:00-11:30 - Morning Tea
11:30-12:30 - Panel 5: Critical thinking and Contextualisation
12:30-13:00 - Final words
13.00- Farewell lunch   
Contributions will be made by:
Bára Sigfúsdóttir, Fabio Liberti, Merel Heering, Andreas Constantinou, Danjel Andersson, Synne Berndt, Tina Tarpgaard, Peter M. Boenisch, Pia Krämer, Monna Dithmer, Jesper de Neergaard and Annette van Zwoll.
The symposium is developed by Bora Bora and dance dramaturg Thomas Schaupp.
About the symposium
What can dramaturgy do for the context of a choreography and how do we apply it?
We can observe a growing interest in artistic approaches to explore new modes of working on and in relation to the society, especially in dance and movement-based forms of art. Also therefore it seems, the general interest in Dance Dramaturgy, considered as a practice of interlinking art and society, has heightened in the last few years, not least in Denmark and Scandinavia. It is increasingly being discussed in artistic practices and in academic contexts as well as in conversations with the audience.
The symposium is a continuation of Bora Bora Residency Centres' work to develop choreographic and movement-based art and its terms in Denmark and abroad.
In interweaving artistic, theoretical and practical contributions with curated spaces for interactions and reflection, this event will provide ground for knowledge-transfers and discussions. Here, everyone is regarded as an expert - including the general audience.
In collaboration with
Aarhus Universitet - afdeling for dramaturgi, DDSKS EVU, Performing Arts Platform, Scenet and Foreningen af Danske Dramaturger. 
Supported By
Bikubenfonden, Statens Kunstfond, Region Midt, Aarhus Kommune, Augustinus Fonden and Beckett-fonden. 
PRACTICAL INFO
Participation fee (cover catering) is 375 DKK. This includes a ticket for the performance The Nutcracker Thursday night at Bora Bora. 
Discount at Hotel Oasia, see more at bora-bora.dk/contextualizing-dance  
We have the possibility to grant free access for a limited amount of students to the symposium. To apply for this write to Jeppe@bora-bora.dk. 
HOW TO APPLY
You have to be logged in to the website in order to register. If you do not have a user account, you can create one in the apply section below. 
When you sign up, please be aware to fill out the box/checkmark stating if you are going to see the Nutcracker at Bora Bora Thursday evening. 
For questions regarding your registration, please contact Stine Marcher: stma@scenekunstskolen.dk 
Target audience
For choreographers, dancers, dramaturgs, critics, academics and producers, etc.